Techniques and Tools to Promote Investment in Agriculture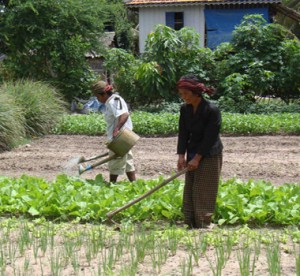 Agricultural  growth  is  at  least  twice  as  effective  in  lifting  people  out  of  poverty  and  hunger  as growth from other sectors. In fact, many countries that have consistently invested in agriculture have made great strides in halving the proportion of hungry people, the target set by the first Millennium Development Goal.
Since  1964  -  the  year  the  FAO  Investment  Centre  signed  its  first  cooperative  agreement  with  the
World Bank – FAO has helped to mobilize more than USD 105 billion for investment in agriculture and rural development.
And it has promoted such investment by applying state-of-the-art tools and techniques, in partnership with international financing and local institutions